Carpet & Area Rug Cleaning
The Carpet Cleaning Kansas City Trusts
At KHS Steamer, we're proud to offer full-service carpet cleaning in Kansas City and surrounding areas. Let us tackle those stains, pet odors, and accidental messes, leaving you free to get back to the things that matter most in life.
If you've tried to vacuum, scrub, and sweep to no avail, it is a good time to get in touch with our professional Missouri carpet cleaning team. Not only are we experts at what we do, but we can help save you time and money over attempting the process yourself.
More Than Just Carpet Cleaning
The good news is that KHS Steamer offers more than just carpet cleaning. In fact, we offer numerous additional services aimed at making your home or business a safer place for all who enter.
For example, our other services include:
Upholstery Cleaning, Tile and Grout Cleaning, Pet Odor Removal, Rug Cleaning, Water Damage Restoration.
Simply put, if you have a surface that needs deep cleaning, we can help. Please get in touch with our team to discuss your situation and we would be happy to recommend specific services.
Residential Carpet Cleaning Service
Hiring a Kansas City carpet cleaner for your home doesn't have to be difficult. Our KHS Steamer team has all the necessary skills and training to tackle even the worst of messes.
Since carpets can retain dirt, dander, and mold spores, it is a good idea to have them professionally cleaned at least a couple times per year. By doing this, you're ensuring your home environment is safe for your family and offers better longevity for the carpet itself.
Plus, you want to give your little ones the healthiest place to play as possible. If it has been too long since your last cleaning, there's no telling what they're crawling around on. That's why having a carpet cleaning company you can trust is just so important.
Have a rug or a sofa that could use a deep cleaning? We can assist with nearly any soft surface in your home while we're there, too. This is a great option for pet owners who are tired of those mysterious odors or families with small children.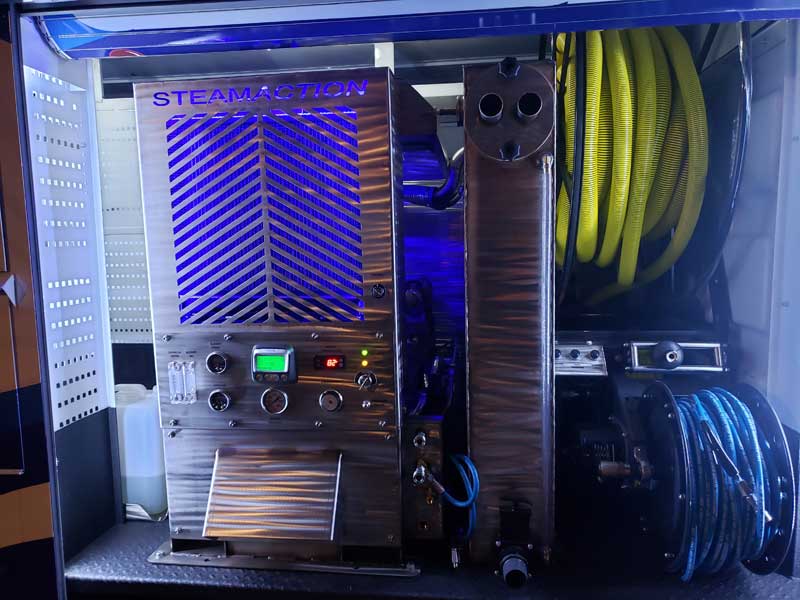 Professional Carpet Cleaning for Commercial Businesses
Our carpet cleaning company offers commercial service for your local Kansas City business. Whether you have a high-traffic area that needs a little touch up or have just moved into a new building, we can help ensure your flooring looks as good as new.
Best of all, we also offer tile and grout cleaning to give the inside of your building a tidy and professional appearance. This is an excellent option for maintaining walkways, corridors, kitchens, and any other areas with hard surface flooring. Plus, removal of dirt and grime can be an excellent way to rejuvenate the space without having to break your business budget.
Contact the Best Carpet Cleaner in Kansas City MO
Let's face it, life can get pretty messy even when you try to be as tidy as possible. Thankfully, we're here to help you out.
Are you ready to see how our experienced KHS Steamer team can help make your carpet look new? Please contact us today to schedule an appointment or to learn more about what we do.
polite and professional
Right on time! Very polite and professional. My carpets look great. Would definitely recommend and will be using KHS in the future.
~ Melissa lane
amazing job
First time using KHS, the did amazing work on my carpet, did a great job on 5 rooms and hallway. Called 30 minutes prior to arrival, arrived on time, very friendly, explained the process and did amazing job. We will definitely use them going forward in future.
~ Daniel Befekadu
definitely well price
My parents carpet and upholstery were way past due a good cleaning. This company not only took the time to do a spot treatment on everything, But he also took a scrubbing device and went over all the carpet, Then he went back over it with the steam wand to clean it and to suction it. Everything turned out fabulous better than what I expected. He was very courteous and definitely well priced. I'm a very selective person and if I say these things, it is definitely worth trying him out. I even put his magnet on the refrigerator so we don't lose his info.
~ Dee nolastname